What's your role at Amazon Art?
I'm the Senior Manager of Business Development at Amazon Art. I recruit and manage galleries and dealers to sell on the platform as well as organize Amazon's presence at art fairs around the country, spreading the word to the general public. Even though Amazon is a big name, and a brand known throughout the world, Amazon Art is still not on the radar of many people, and just now becoming known. Even internally at Amazon, many people haven't heard of Amazon Art. So, I'm an ambassador for getting the word out, on every level, and to every audience. I'm always thinking of creative ways to reach a more global audience, collectors in the art world, people wanting to collect art, and customers who are already purchasing from Amazon. As you know Amazon is all about the customer, so we work on things like returns and shipping with the Amazon system, as well as making it a stellar art site within Amazon.
What are some of the big projects you've worked on recently?
At the end of last year, we I worked on a special project called the Amazon Street Art Project that coincided with the end of Art Week Miami. We worked directly with Vandalog and seven street artists, and commissioned them to create prints especially for this event. It was also a time bound event, which we hadn't done before. It yielded some amazing results. Through this, we've brought in a completely different customer base, and it was a real litmus test for future possibilities. It was overwhelmingly popular. And it generated some great press. Overall, our response for our Street Art Project was overwhelmingly positive.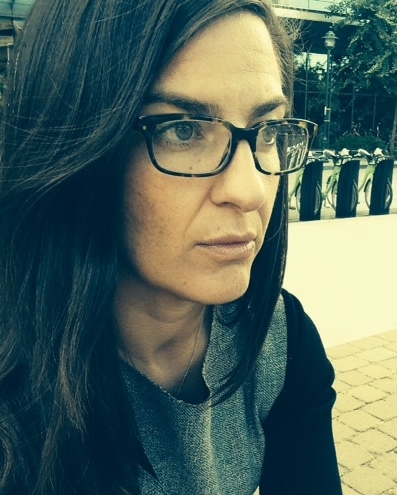 How did you get involved in art consulting?
I made a series of interesting work and personal decisions over the course of 20 years, never thinking it would become my life's work. I earned a degree in art history, and I knew I was never going to be an academic. But when I realized there was a wheeling and dealing side to art that was it. I never looked back. I enjoy the process. That was it for me. I started by working in galleries doing anything that needed doing, from changing light bulbs to hanging artwork, and eventually selling it. I went from there to becoming an ASA trained appraiser, and then began working with large corporate clients. Specializing in bluechip and Twentieth Century oils. I became a broker for my clients, and for my corporate clients I act as both an appraiser and a seller. I managed street artists and graffiti artist and opened several galleries in New York and the DC area.
And this led to what you're doing now?
Amazon Art is a full time role. In essence, now I work in an advisory and consulting capacity as well as everything else. One of the galleries I ran in New York specialized in Naïve Art from 22 different countries around the world. So I was able to travel to places like Central America, and purchase work from these farmers and fishermen who were self-taught and made Naïve art. After closing that gallery in 2010, I worked as the Head of Art for The Faberge Big Egg Hunt, the largest public art exhibition in New York City's history. So that was very interesting and always busy. So, all of this background led to things like having an eye for emerging artists and Street Art.
What does your schedule look like?
I travel about every three weeks. New York, Miami, Los Angeles. The art world has changed in that there's not a lot of down time anymore. It used to follow a very European schedule, more seasonal, based on the auction calendar. Art consultants used to have summers off, but now there are art fairs happening all summer long. For example the Seattle Art Fair that happened last summer is a good benchmark of what I'm talking about. Amazon Art was one of the sponsors of the fair. As a new art fair, it brought together an impressive number of galleries and collectors from across the globe.
What's your favorite aspect of what you do?
This, right here. I love meeting new people. All of the people, at every level of the art world – it's just such a fascinating industry. There are completely new aspects of it, and some very arcane aspects. There are still some very old fashioned components of the art world, some of which can be frustrating. On the fun side, there are new things happening in media which are expanding what people think about art. Artists are doing some amazing things in video.

Can anyone forecast what may happen in art markets in the coming years?
One of the things that's happened over the past decade is just the amount of new art fairs, festivals, and biennales that are popping up all over the place. The way the art world is structured right now, is that it's moving at such a frenetic pace that it's difficult to keep up with. The interesting thing is to imagine what all this will look like in the future, when a large part of art and art-making will be digitized. What happens when half of art become pixels? And there are technological advances we haven't even imaged yet. I think more attention will be paid to the preservation of digital art, and what the next iteration of art will be. Artists will push the boundaries between what we consider fine art and video, and other types of digital media.
Anything more to add?
Just that there's a lot of amazing art being made, there's amazing stuff happening all around the world. Sometimes it overwhelming because I see so much art, and often it feels derivative. But the greatest thing about what I do is when you have those moments, and when you turn a corner, and it's like the first time you see the Coliseum in Rome. Hey, I was just walking down the street, and here it is. That type of feeling. When you walk into the studio of someone who's unknown and you get that feeling, like "whoa!" I've found something no one else has found yet. Artists have the same type of experience, like when they are working upon something they've never done before, and it just works. They can step back and be 100 percent behind what they just created. It might be rare, but a creative person recognizes it when it happens. I don't even think it's a genius thing. It comes with practice, artists have to practice the same way musicians do, to be great. Everything from the doodling on the back of an envelope to getting ready for a show is part of the process. It goes into the brain bank and stays there, as long as an artist sticks with it. In the same way it takes many years to develop and eye as a curator or collector, it takes the same amount of energy for the artist to develop their skills.